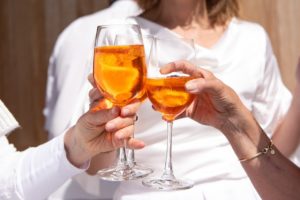 You are looking for new contacts in Japan or Germany or would like to expand your business in german-japanese environment?

GRANITE-Network can help you to open the door for building new relationships!

Come and meet us for a Networking Cocktail!
Where? Fraunhofer Institute for Applied Informationscience FIT, Schloss Birlinghoven, 53754 Sankt Augustin
When? Thursday March 12th 2020, from 05:30 to 08:00pm 
We will introduce GRANITE-Project and our network in the beginning of our meeting. Then we will have time for networking and discussions on how to get in touch with business partners in Japan or Germany, how to establish collaborations and of course some snacks and drinks! 
How do you sign up? Participation is free of charge. Please send an Email with your full name and organisations name before March 1st 2020 to: info@granite-ambassadors.com We will confirm your registration be Email!